Diploma in Theological Studies (Level 5)
At Alphacrucis we believe that theological study is profoundly important to Christian faith, life and ministry. It is not about learning an abstract set of ideas, but it involves consideration of why we believe, how we believe, and how our beliefs shape who we are and what we do in the world. This programme provides a unique opportunity to engage in theological and ministry education within the framework of a Pentecostal-Charismatic expression of the faith.
---
The Diploma in Theological Studies is a programme designed to provide students foundational understanding of the biblical texts, use the tools of exegesis, describe the core theological beliefs of the Christian tradition and apply these to spirituality, church life and mission in a variety of contemporary contexts. Graduates will have developed skills in pastoral ministry and leadership, grounded in a theological framework and locating Christian mission in local, bicultural and cross-cultural contexts.
Course Structure
Narrative of the First Testament (15 credits)
Writings of the New Testament (15 credits)
Understanding the Faith (15 credits)
Communicating the Gospel (15 credits)
History of Christianity (15 credits)
Leadership Principles (15 credits)
Introduction to Ministry (15 credits)
Introduction to Cross-Cultural Ministry (15 credits)
Accreditation
This programme leads to the New Zealand Diploma in Christian Studies (Level 5) with a strand in Theological Studies. Alphacrucis is registered and accredited by the New Zealand Qualifications Authority under the provisions of the Education Act 1989 to provide education and training based on the National Qualifications Framework. Alphacrucis has approval and accreditation to deliver this programme. Alphacrucis is a signatory to the Code of Practice for the Pastoral care of International Students.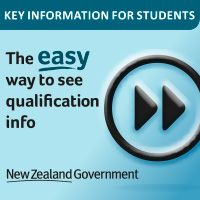 Entry Requirements
IELTS
International students should have a minimum English ability equivalent to IELTS 5.5.
Academic Entry Requirements
Entry Requirements Minimum 18 years of age with high school literacy and numeracy skills. Pastoral reference required.
---
Fees
Complete Fee Schedules and FEE-HELP information (where appropriate) for all Alphacrucis courses can be found in our Documents section, under the Fees and FEE-HELP Information link.
---
Units offered as part of this Award:
---