Diploma in Biblical Studies (Level 6)
If you are in a senior leadership postion in your church or want to further your studies without doing a degree, then the Level 6 Diploma in Biblical Studies will help you upskill your biblical understanding and knowledge.
Alphacrucis is registered as a Private Training Establishment accredited by the New Zealand Qualifications Authority under the provisions of the Education Act 1989. The college holds a Category 2 status, meaning NZQA is Confident in its Educational Outcomes and Self-assessment capability. Alphacrucis College has NZQA approval for this programme and accreditation to deliver it.
The college is a signatory to The Code of Practice (Pastoral Care of Tertiary and International Students) 2021
---
The Diploma in Biblical Studies programme is designed to deepen students' understanding and evaluative skills in biblical and theological areas. Other compulsory subjects also seek to integrate this theological and biblical understanding with ministry and leadership practice that is reflective and appropriate to a 21st century New Zealand bicultural and multicultural context.
Course Structure (all 15 credits)
Biblical Hermeneutics
Christian Spirituality and Vocation
Personal and Public Ethics
Ministry Internship 1
Legal and Governance Issues for Christian Leaders
Pentecostal Pneumatology OR Christ and Salvation
Two papers from the following biblical papers: The Johannines, The Pastoral Epistles, The Prison Epistles, The Pentateuch, The Wisdom Literature, The Minor Prophets.
This programme leads to the New Zealand Diploma in Christian Studies (Level 6) with a strand in Biblical studies. Alphacrucis is registered and accredited by the New Zealand Qualifications Authority under the provisions of the Education Act 1989 to provide education and training based on the National Qualifications Framework. Alphacrucis has approval and accreditation to deliver this programme. Alphacrucis is a signatory to the Code of Practice for the Pastoral care of International Students.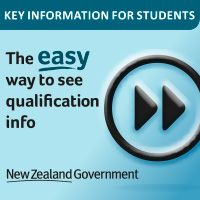 Entry Requirements
IELTS
International Students should have a minimum English ability equivalent to IELTS 6.0 with no band score lower than 5.5 OR
TOEFL 9pBT) score of 550 (with an essay score of 5 TWE)
International Students for whom English is not a first language, who have completed an equivalent Level 5 qualification must have been obtained this from a tertiary provider in New Zealand, Australia, Canada, Ireland, South Africa, United Kingdom, or the United states AND utilised English as the language of instruction and assessment.
Academic Entry Requirements
Applicants must have successfully completed a New Zealand Diploma in Christian Studies (Level 5) or equivalent.
---
Fees
Complete Fee Schedules and FEE-HELP information (where appropriate) for all Alphacrucis courses can be found in our Documents section, under the Fees and FEE-HELP Information link.
---
Units offered as part of this Award:
---