Dr Michael Frost
PhD ,

MA

, BTech (Hons)
---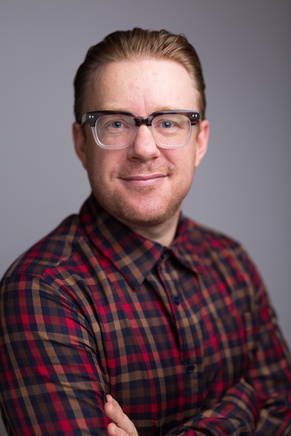 Michael is a member of the School of Christian Studies and specialises in the following areas: Theology .
Biography
Michael has been involved with the College since 2011, completed his doctorate in 2016 and lectures in theology.
Research Interests
Michael completed his doctoral studies in theology with the University of Otago in 2016. His thesis was focused on a pentecostal theology of social engagement, with particular attention paid to the context of Māori in Aotearoa New Zealand. Integrating global pentecostal theological reflection on social engagement with an analysis of grassroots pentecostalism among Māori, he emphasised the relationship between experiences of the Spirit that affirm ethnic and cultural identity, and the impact of this on social realities. Michael's ongoing research interests relate to the intersection of belief, experience and social transformation.
Academic Qualifications
2016
PhD (University of Otago)
Dissertation Title A Pentecostal Theology of Social Engagement with a Particular Focus on Māori in Aotearoa New Zealand
2010
MA (Sydney College of Divinity)

2001
BTech (Hons) (University of Auckland)

Selected Publications
Frost, Michael J (2018). The Spirit, Indigenous Peoples and Social Change: Māori and a Pentecostal Theology of Social Engagement. Brill. | External link
Frost, Michael J. (2017). Redeeming Pentecostal Prosperity: From Materialism to Materiality. Crucis, . | External link
Frost, Michael J (2017). "Pentecostal Experience and the Affirmation of Ethnic Identity: Māori Experience and the Work of the Spirit in the Book of Acts.". Pneuma, 39, no. 3,295-317.
Contact Michael
If you'd like to contact Michael, you can use the form below.
If you'd like a reply, please include your return email address in the box provided.